Employment Opportunities at Sunrise
Thank you for your interest in joining the Sunrise team!
Sunrise team members are selected for their compassion, commitment to evidence-based approaches, excellent credentials, team orientation, and abiding passion to help young people and their families. The result of our rigorous selection process is a group of professionals that functions like a team and cares like a family-both for clients and for each other. Sunrise provides an environment in which career educators and therapists can continue to develop professionally over the long term. 
WE ARE LOOKING TO HIRE FROM ALL BACKGROUNDS…
Sunrise Residential Treatment Center is an equal employment opportunity employer.  Sunrise prohibits any discrimination based on race, color, religion, gender, pregnancy, sexual orientation, gender identity national origin, age, disability, genetic information, marital status, veteran status, amnesty or status as a covered veteran, or any other status or characteristic protected by federal, state, or municipal law.  Discrimination is prohibited throughout all phases of your employment — including being interviewed, hired, promoted, compensated, and provided benefits.
Sunrise RTC is committed to enriching the therapeutic and healing experience it offers through the diversity of its employees and community. Sunrise seeks to recruit and support a broadly diverse staff who will contribute to the organization's excellence, diversity of viewpoints and experiences, and relevance in a global society. Sunrise encourages applications from individuals from underrepresented groups, including individuals of color, individuals with diverse gender identities, individuals with diverse life experience, and individuals with a demonstrated commitment to applying and including diverse backgrounds and perspectives to learning, service, and leadership in the field of behavioral health.
…WITH STRONG PERSONAL VALUES.
Sunrise's Philosophy is built on components aimed at promoting positive, lasting change in young women and their families. It involves four principles which can make significant changes in a young woman's life when she properly addresses them with competent professional guidance: empathy, service, trusting relationships, and growth. Our employees are instrumental in helping our students learn these values.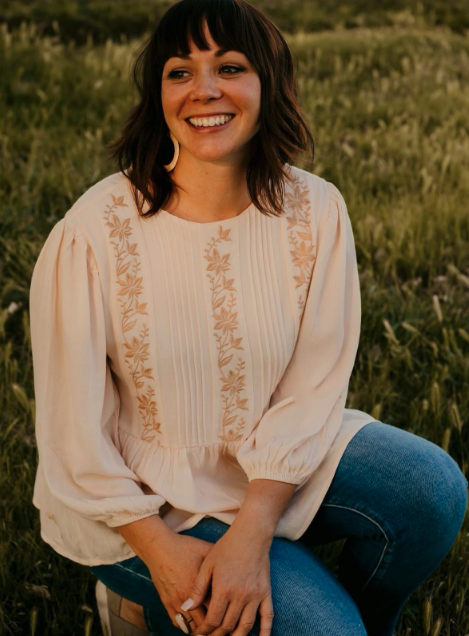 Sunrise Team Member since 2013
"Sunrise began as a part time job that worked with my schedule in between going to school and taking care of my son. I had no idea this world even existed. At the time, I was studying criminology and wanted to work as a probation officer in the juvenile justice system. Sunrise was a place I felt I could use my talents to truly make a difference in the lives of young women. It is a place that is in line with my values and incredibly fulfilling. To see a young woman and a family come to our doors with little hope left in them, and having the experience to confidently say - you will get there, things will get better, you will get your daughter back - and to offer that hope to families is what keeps me going. Not only has Sunrise been a place of growth and healing for so many students and families, it's a place where I have grown both personally and professionally. I never imagined when I started as a youth mentor in 2013, that today I would be the Executive Director of Sunrise. Sunrise continues to offer so many opportunities for growth whether you are interested in an entry level part time job, or a career in mental health."
Sunrise Team Member since 2019
"After seven years of continually moving around the country, I found my way to Sunrise by coincidence. I was new to the St. George area and I expressed to a stranger that I was looking for a more stable job and a place to permanently settle down. He suggested looking into employment at Sunrise, and I applied on the spot. I had never heard of a Residential Treatment Center before, but with a degree in a related field and a passion for helping teenagers, it seemed like a good fit. I not only found a position at Sunrise, but so much more! Working at Sunrise is more than just a job, it is a place where you are surrounded by a team who cares about you, challenges you, and wants to see you succeed. It is such a unique experience to work somewhere that is regularly investing in its employees and creating opportunities for growth. I have had the chance to fill a few different positions during my time at Sunrise from which I have developed new and important skills for my own life, communication, and relationships while having so much fun with the staff and students along the way!"
If this sounds like your kind of work environment, please contact our Human Resources Manager, at

[email protected]

, to learn about current openings and/or to discuss future possibilities.